Blog
Season of Epiphany
Mick • December 30, 2019
Epiphany is on January 6th, which is twelve days after Christmas. That is where we get the "Twelve Days of Christmas". The celebration of the Feast of Epiphany occurred first in the Eastern Church. The Scripture focus was on the Baptism of Jesus. In the fourth century, the Catholic Church began celebrating Epiphany, and the Scripture focus was on the visit of the Magi. It was not until around the 2nd century that the early church began celebrating Christmas. The Armenian church celebrated Christmas on January 6th with the tradition of giving gifts as described in the Magi bring gifts. Some Armenian churches still celebrate Christmas on January 6th.
The word "Epiphany" in Greek means "manifestation." The story about the wise men paying homage to Jesus asserts the claim that Jesus is made manifest to the Magi, who were Gentiles. Therefore during the Season of Epiphany, some churches focus on Scripture where Jesus' identity is made visible to the world.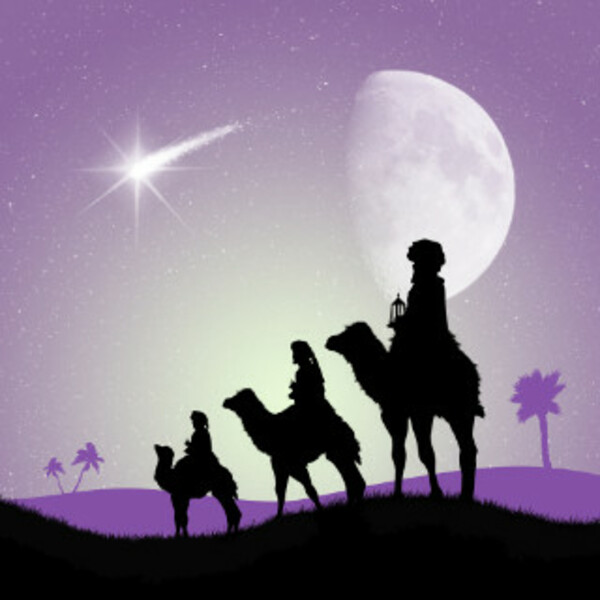 "They entered the house and saw the child with Mary, his mother. Falling to their knees, they honored him. Then they opened their treasure chests and presented him with gifts of gold, frankincense, and myrrh." (Matthew 2:11, CEB) Church tradition claims that there were three Magi. But the story from Matthew never gives us a number. Three gifts were given, so it was assumed that there were three wise men. Out of the church tradition comes the Christmas Hymn "We Three Kings of Orient Are". There are two essential points to share in this story. First, when the Magi enter into the dwelling where Jesus and Mary are, they bow down to worship the young King. When we arrive in the presence of Jesus, our first posture should be one of worship and honor. Second, after honoring Jesus in worship, they offer Him their gifts. Finding ourselves in the presence of Jesus, we honor Him, and then we offer Him our gifts of service.
"Because they were warned in a dream not to return to Herod, they went back to their own country by another route." (Matthew 2:12, CEB) Being warned, the Magi head home taking a different route. So it is when we have been in the presence of Jesus, our lives will take a different path. We can no longer do the "same old, same old". The transformation can be gradual or rapid. But the change the "Jesus encounter" has on our lives will happen. We cannot travel the same path, Jesus will lead us on a new one.
We should be excited about the arrival of a New Year as we look forward to the new path that will be revealed to us. We have to remain open to listening and then faithful in obedience.
Blessings Pastor Mick
Read more