"The apostles said to the Lord, "Increase our faith!"" (Luke 17:5, CEB)
The disciple felt that doing "big" things would be evidence of their "big faith".
Doing something "big" would be the measure of "big" faith. They had been witnesses to Jesus doing big things. Surely if Jesus could give sight to a blind man, he could increase their faith. Fame and fortune would come to those who had "big faith".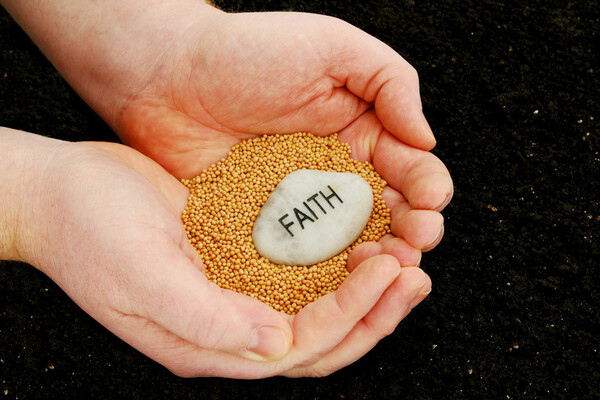 Churches (and denominations) get caught up in wanting to do big things. The congregation has a desire to have an impact in their community. We look around and there are big, overwhelming problems to be solved. The issues are so enormous that we frozen in positions of doing nothing. However, in the gospels Jesus deals not with the big problems of oppression, injustice, and inequality. He relates to each person and their immediate needs.
"The Lord replied, "If you had faith the size of a mustard seed, you could say to this mulberry tree, 'Be uprooted and planted in the sea,' and it would obey you." (Luke 17:6, CEB)
I will share an act of faith with you. Our church leads a simple worship service at our local rehabilitation and nursing home on the 4th Sunday of every month. In a gathering area that has a piano along with some tables and chairs. At the designated time the attendants brings patients into that gathering space.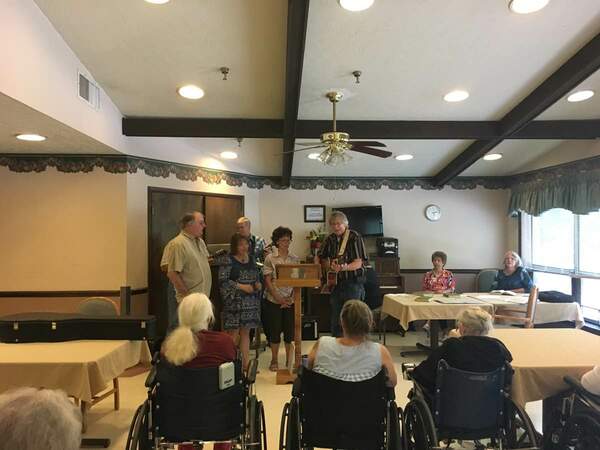 We share a Scripture reading; we sing hymns, our youth sings children's songs that everyone remembers from their youth, and we pray. When worship time is over we greet each patient, hold their hand, and tell them it is "good" to be with them. Even when they cannot speak their is a connection with something holy when we look into their eyes. There is love when, while holding their hand, you can feel their grip tighten on your hand not wanting this moment to pass away.
God is present. We we are singing hymns it is touching to observe a person who cannot sing but still keeps time with a finger or an exposed toe. They cannot verbalize the hymns through their mouth but they are singing in their heart.
Such a small simple thing giving up an hour and a half once a month. But to be part of the lifting of hearts and spirits is an act of faith that moves mountains and uproots mulberry trees. We give thanks for the faith that has already been given. We give thanks for acting on that faith and doing the little things that are the Kingdom of Heaven.
Blessings Pastor Mick